711 Summer Street, Eureka, California 95501
Phone 800-227-1768
Fax 707-443-2418
email: video@redwoodelectronics.com

---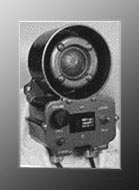 Atkinson-Dynamics
Industrial Intercoms
Developed for Rough Usage
---
AD-27

AD-27A*

AD-27-7*

AD-27A-7*

ADNCM

AD-27-2*
Standard basic model

Has optional* call button (A) for sending tone

Also has provision for hand-held microphone

Has provision for hand-held microphone and call tone

Noise canceling microphone for AD-27-7 series

Also has provision for remote talk/listen switch
$750

$803

$812

$865

$194

$797
* The options can be mixed in a variety of ways to accommodate your requirements
---

Cable
9409 Two Conductor #18 AWG stranded $ .35 per foot
$150. per 500'
$299. per 1000'



Ph: 800-227-1768 Fax 707-443-2418
E-mail video@redwoodelectronics.com


Designed for noisy areas and bad environments

You'll like the clear voice penetration that comes through in noisy areas and tough conditions with these Atkinson-Dynamics (ADCO) intercoms. These units have been proven through years of use in industrial applications.
Both transmitter and receiver are housed in a single heavy aluminum casting, PROTECTED from DIRT, DUST, RAIN, SNOW and ROUGH USAGE.
To install an ADCO intercom system you simply mount the unit on a post or wall. You then string an ordinary two conductor #18 wire between the two or more stations in the system and plug the units into the power source.
To talk, you hold down the switch lever on the intercom; to listen, you release the switch. A single knob controls the volume. All units on the line receive simultaneously or you can wire for a "page/privacy" condition.
These powerful units have an effective range between stations of a few feet to several miles.
The electronics are Solid-State and the mechanical parts are tough. They work and KEEP ON WORKING.
You get FAST, SAME DAY SHIPMENTS from stock on hand in our large inventory. If you have a need for intercoms call us today.